Welcome to the Lake Union Headquarters
of the Seventh-day Adventist Church for the states surrounding Lake Michigan.
We serve huge metropolitan centers like Chicago, Detroit, Indianapolis and Milwaukee, but we also feel close to home in small cities and villages scattered throughout our mostly farmland territory. We serve almost 90,000 members in nearly 560 churches and companies in five local conferences. We are home to the Seventh-day Adventist Theological Seminary on the campus of Andrews University, AMITA Health facilities (previously known as Adventist Midwest Health) in Illinois and Wisconsin, as well as approximately 79 academies and elementary schools.
---
The Lake Union is an integral part of the North American Division of Seventh-day Adventists. Our primary objective is to share the "good news" of Christ's saving grace to every individual within its territory.

We are committed to helping prepare a people for the soon return of our Lord and Savior, Jesus and we heartily endorse the caring church concept as a means of involving every member in ministering to the needs of God's children.

We accept the vital role that the union must play in coordinating the efforts of individual members, churches, and institutions within its territory. In its role, we pledge the support of personnel and means to the World Church in the fulfillment of this task.
​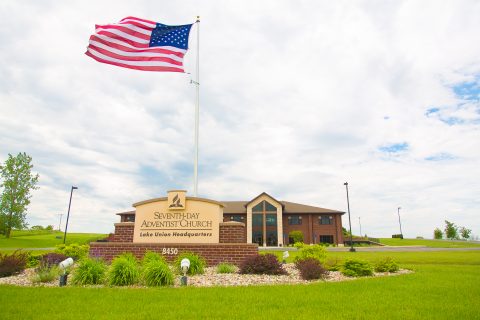 ​
---
Latest News & Inspiration
Here are a few of the latest news and inspirational inspirational stories from the Lake Union.
---